Jim Lacy
Associate State Cartographer
(608) 262-6850
384A Science Hall
550 North Park St.
University of Wisconsin-Madison
Madison, WI 53706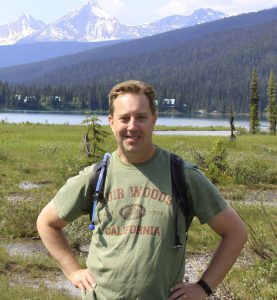 Jim Lacy joined the SCO in 2004 as the Associate State Cartographer. He provides technical and managerial leadership for projects in our office, and frequently answers public inquiries on mapping-related topics. In addition, he coordinates many of our print and Web publications.
Jim supports a wide range of geospatial organizations through active leadership and service. He is a member of the Board of Directors for the Wisconsin Land Information Association (WLIA), where he has chaired the Communication and Membership Committees in addition to serving on many different committees and task forces for that organization. Jim was a Board Member and Treasurer of the American Society for Photogrammetry (ASPRS) Western Great Lakes Region from 2011-2017. He has also served on several committees of the National States Geographic Information Council (NSGIC) over the last 10 years, including a stint as the NSGIC representative to the National Digital Orthophoto Programs (NDOP) steering committee.
Jim has a B.S. in Geography and Information/Computing Science from the University of Wisconsin-Green Bay, and a M.S in Cartography and GIS from the University of Wisconsin-Madison. Prior to joining the SCO, he worked for the University of Nebraska (1995-2002), and the Wisconsin Department of Natural Resources (2002-2004). Jim also worked as a project assistant for the SCO in the early 1990's.