What can we help you find?
SCO in the Community
2018 UW-Madison Geospatial Summit is a Wrap
On November 6th the SCO and UW-Madison GIS Professional Programs jointly sponsored a day-long event to highlight geospatial activities happening on campus and in the region. The Summit was attended by over 140 people.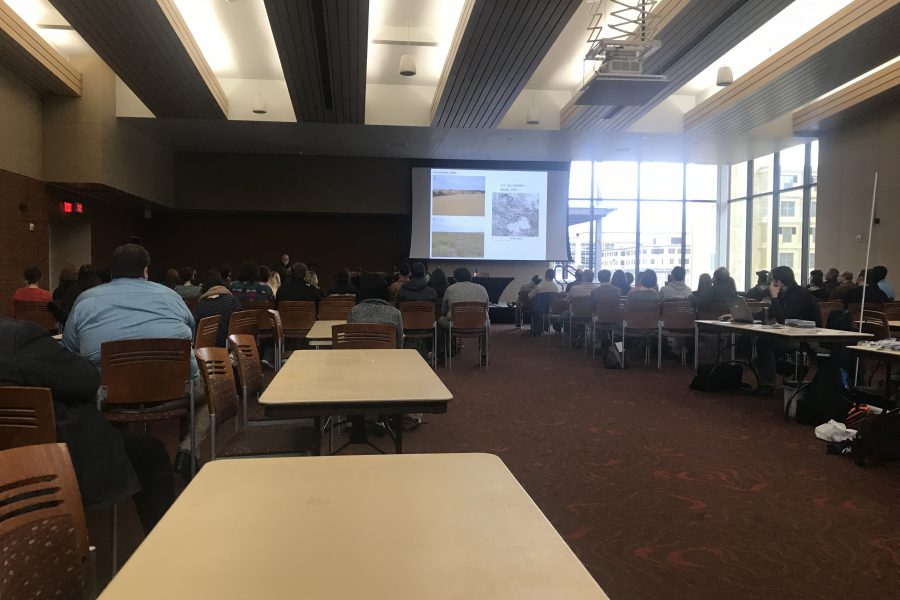 Uncovering/Discovering the Public Land Survey System
The SCO hosted a one-day forum entitled "Meet Me at the Corner" in Rothschild, WI, on April 25th, 2018. Participants learned about the Public Land Survey System (PLSS) and did a 1.5-hour field trip to discover and uncover a corner monument.