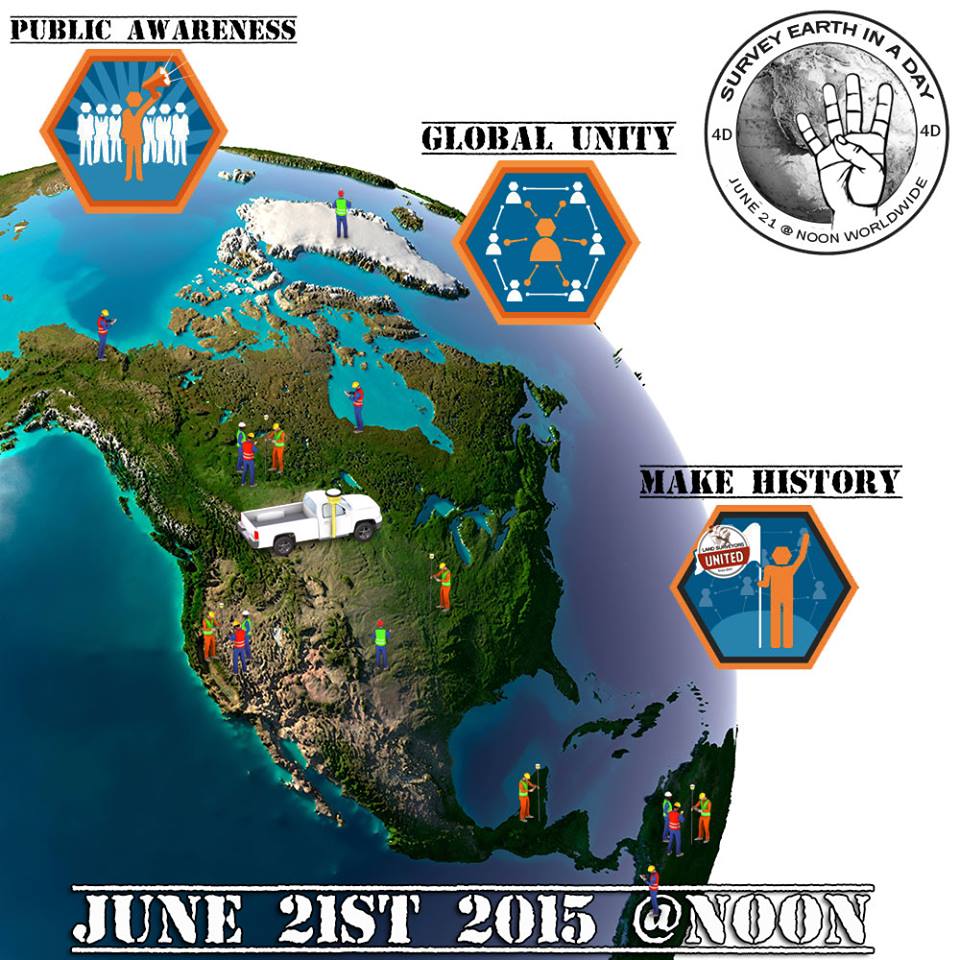 (source: www.surveyearth.com)
If you're a land surveyor or geospatial professional with access to GNSS (Global Navigation Satellite System) equipment, why not participate in the free Survey Earth in a Day event from your own location?
This year, on June 21st (the day of the solstice), professional land surveyors (including students of surveying) and geospatial professionals will be recording survey grade GPS data from thousands of points around the world in an effort to survey the entire surface of the Earth in a single day.
This will be the fourth Survey Earth in a Day event that brings the global surveying community together to gather data and provides a forum for teaching others about the signficant contribution Survey Grade GPS makes in their lives and communities each day. These measurements also demonstrate the true importance of professional land surveyors to society. To participate in this free event, you must have access to Survey Grade GPS/GNSS equipment and data collection device. For more information visit www.surveyearth.com.