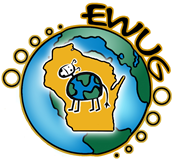 Wisconsin's largest technical conference of Esri users is happening October 20-21 at the Chula Vista Resort in the Wisconsin Dells. Sponsored by the Esri Wisconsin User Group (EWUG), early registration for the two-day event runs $120. That price jumps to $160 after October 10th.
In addition to an opening plenary session presented by Esri staff and technical presentations by users, this year attendees will be treated to a "hands on learning lab" provided by Esri Training Services. The Lab consists of a group of laptops with headphones where students can work through lessons at their own pace. Each lesson is approximately 45 minutes and is included with EWUG conference registration. Esri instructors are on hand to assist students with questions and to discuss Esri products, other training opportunities and Esri Technical Certification. No advanced registration is required, and the lab will be available during normal conference hours.
The conference will be followed by an Esri instructor-led course on ArcGIS for Server. The $900 course is an abridged version of the standard three-day class offered by Esri.
For more information, visit the EWUG Web site.