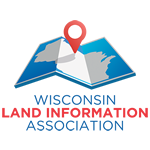 A wide range of topics are on tap for the upcoming Wisconsin Land Information Association (WLIA) Regional Meeting in Wisconsin Rapids on June 9-10.
It's worth noting WLIA is testing out a new format this time. Attendees will choose from one of three half-day workshops (WISE-Decade, Intro to Python, or Conflict Styles) happening Thursday morning, before transitioning to the traditional plenary-style presentations for the remainder of the event. In the past, the agenda was focused on 30-60 minute presentations.
The workshops are included as part of the $95 registration fee for WLIA members, or $110 for non-members. A Thursday evening cookout and band is also planned for an additional $25 ($35 for non-members.)
For more information, including the full agenda, visit the WLIA Web site.