This article highlights three new GIS/cartography professors who have recently joined Wisconsin's university community.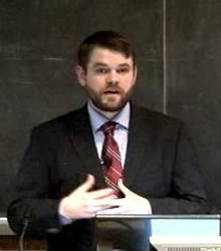 Robert Roth (Geography, UW-Madison)
Robert Roth is currently finishing his Ph.D. in Geography at Penn State University. Roth is a Research Assistant with the Penn State GeoVISTA Center and Penn State Peter R. Gould Center. His research includes the topics of cartography, geovisualization, and geovisual analytics, with specific emphasis on interactive and Web-based mapping, human-computer (and human-map) interaction, user-centered design and usability engineering, and map-supported human reasoning and decision making. Roth is a firm believer in both interdisciplinary and applied research in addition to pure research, and has worked to improve current mapping practices and to transition new mapping technologies at such organizations as the Federal Emergency Management Agency (FEMA), the Harrisburg (Pennsylvania) Bureau of Police, the National Cancer Institute (NCI), the United States Geological Survey (USGS), the UW-Madison Lakeshore Nature Preserve, and the Wisconsin Coastal Management Program. Roth, a Wisconsin native (and devout Packers fan), grew up in Elkhorn, Wisconsin (Walworth Co.) and attended the University of Wisconsin-Madison as an undergraduate. Roth will join the UW-Madison Geography Department as an Assistant Professor in August, 2011. To learn more about Roth's research interests and past projects visit www.personal.psu.edu/rer198.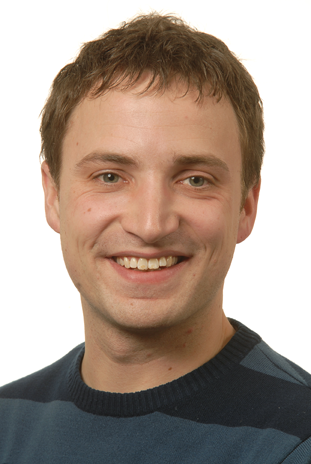 Ian Muehlenhaus (Geography and Earth Science, UW-La Crosse)
Ian Muehlenhaus earned his B.A. degree in Geography and International Studies from the University of Minnesota–Duluth. After spending a year as a community planner, he began his graduate studies in Geography at Penn State University. There his research focused on the geopolitics of cyberspace, World Systems Theory, and critical geopolitics. His M.S. thesis dealt with the potential role computer hackers and online social movements may play in destabilizing state governments. In 2010, Muehlenhaus received his Ph.D. in Geography from the University of Minnesota—Twin Cities. At Minnesota his research interests turned to the intersection between maps and politics, with an emphasis on persuasive map design, cartographic visualization, dynamic cartography, and GIS and society. Since 2008, Muehlenhaus has worked as both a faculty member and GIS Lab Manager in the Department of Geography and Mapping Sciences at UW–River Falls. In August, 2011 he will begin a new position as an Assistant Professor in the Department of Geography and Earth Sciences at the UW–La Crosse. His current research focuses on map design issues for smart phones, tablet computers, and other handheld, touch screen devices. He also continues working on the study of persuasive maps and the impact of visual rhetoric on people's reactions to maps. To learn more about his research interests visit http://www.ian.muehlenhaus.com/.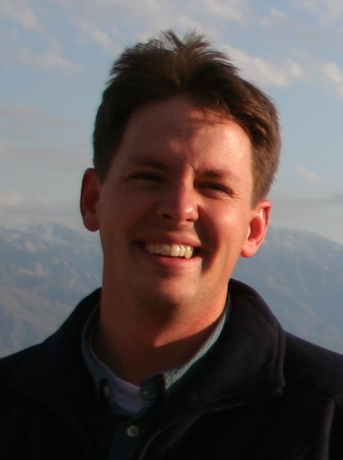 RJ Rowley (Geography and Geology, UW-Platteville)
RJ Rowley grew up in the west and still calls Las Vegas his home. He received his bachelor's degree in Geography, with a minor in Japanese, from Brigham Young University in 2002. He completed a master's program in GIS and remote sensing at the University of Kansas in 2005, and continued at the University of Kansas to earn a Ph.D. integrating human geography and GIS in a study of urban identity and sense of place for residents in Las Vegas. Rowley's research interests in Las Vegas and urban geography include sense of community, place identity and the casino industry, and local and regional environmental perception of the water crisis in the area. In addition, he has collaborated with faculty and students on a number of research projects integrating geographic techniques and human/cultural geography, including GIS modeling of sea level rise and historical GIS mapping of the Trail of Tears. His work has been featured in National Geographic's special feature "Nature's Fury" and elsewhere. Since 2010 Rowley has been an Assistant Professor in Geography and Geology at UW-Platteville, where he teaches World Regional Geography and introductory and advanced GIS courses. Previously he taught at Illinois State University for a year and spent nearly three years prior to that at Haskell Indian Nations University in Lawrence, Kansas.