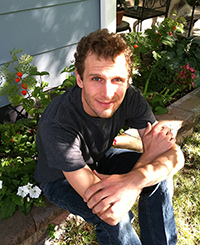 Please welcome Codie See, who has joined the SCO in our Program Specialist position. Codie comes to us from Mapping Specialists, a local cartography firm, where he worked as an Information Specialist. Prior to Mapping Specialists, he was employed by the City of Janesville Planning and Engineering Departments as a GIS Project Manager. He is an alumnus of the Geography Department at UW-Madison, where he graduated with a double major in Human Geography and Cartography/GIS.
As Program Specialist, Codie's role includes support for research, development and implementation of new geospatial technologies. He will also provide project and technical leadership on the LinkWISCONSIN EBM Parcel Mapping project being conducted by the SCO and the Wisconsin Department of Administration. Codie brings a wealth of experience and skills to the SCO, including GIS, cartography, Web-based mapping, programming, and project management.
Contact information for Codie can be found on our Contact Us page.
Welcome, Codie!