Starting this summer, engravings once used to reproduce U.S. Geological Survey (USGS) topographic and geologic maps will be released this summer by the Federal Government. These unique engravings date back from the 1880s to the 1950s.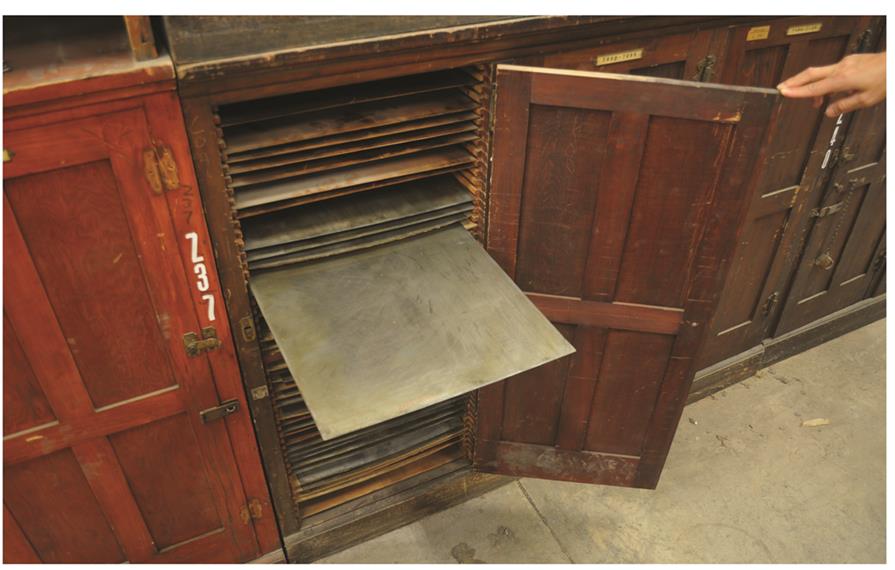 A zinc plate in its storage cabinet where they've been stored for 60 years. (Photo courtesy of Bruce Geyman)
These unique engravings are available for transfer to Federal agencies; for donation to State and local governments, certain non-profit educational and other organizations, and public agencies; and for sale to the public.