A few weeks ago I attended the UAS Advocacy Network's FAAST/Drone Safety Seminar at Waukesha airport, along with about 60 other people.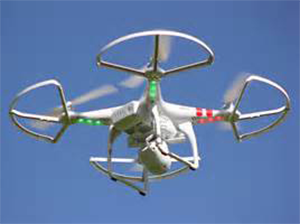 The UAS Advocacy Network, or UASAN, is public-private organization of UAS (Unmanned Aerial Systems) experts serving as a unified voice for UAS. Their mission is to "promote through advocacy, education and outreach the benefits of safe, legal and ethical operation of UAS." UASAN's President is Chris Johnson, who directs the Flight Laboratory at UW-Madison, a Federal Aviation Administration (FAA) Center of Excellence for Aviation Research.
FAAST is the FAA's Safety Team concept, promoting safer skies through education. As many of you already know, UAS are also known as "drones."
Private use of drones has been expanding rapidly due in part to changes to FAA regulations that have opened a pathway to integrate UAS into the national airspace.
Topics Discussed
The Drone Safety Seminar included a number of interesting talks from UASAN leadership, including:
Chris Johnson – Overview of the UASAN's participation in the UAS IPP (Integration Pilot Program), an opportunity for state, local, and tribal governments to partner with private sector entities to accelerate safe UAS integration.
Peter Menet – Activities and opportunities to be conducted within UAS IPP.
Russell Klingaman – UAS law, recreational UAS registration, and UAS/aircraft accidents.
PJ Kirkpatrick – UAS best practices for ensuring safety, regulatory compliance, and privacy.
Tammy Chatman – Safety tips for UAS operations near hospital heliports.
In addition, Wisconsin State Rep. Adam Neylon (R-Pewaukee), Chairman of the Jobs and Economy Committee, delivered the keynote address focusing on the economic opportunities afforded by UAS and technology in general. Johnson and Menet also introduced the idea of a UAS Center of Excellence, which UASAN is working on with Rep. Neylon's office and other legislators. Committees were also formed to examine UAS in Emergency Response, UAS in the Insurance Industry, and UAS and Airport Management.
The next FAAST/Drone Safety Seminar is scheduled for April 25, 2018 at the Appleton Airport. https://www.uasan.org/event-details
What about Sensing Systems?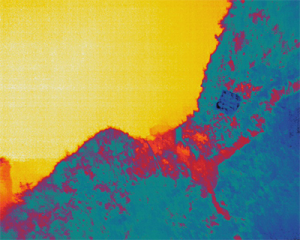 From my perspective, one topic that warrants more attention at these seminars is sensors and applications. Since the private UAS field is relatively new, it is not surprising that much of the discussion is about safety, regulations, and the aircraft themselves. For remote sensing and geospatial professionals, though, there are a lot of other interesting questions, including the kinds of data that can be collected by UAS, the characteristics of these data, and the advantages that UAS offer over more traditional platforms. These questions need to be addressed if UAS are going to be integrated into existing remote sensing data collection and analysis workflows.
And, while I do not have all of the details on the proposed UAS Center of Excellence, it would seem logical to include sensing systems and remote sensing applications in the discussion.
Perhaps this topic is out-of-scope for the UASAN given its mission. On the other hand, Johnson specifically mentioned that the group is seeking volunteers to run industry-specific committees involving UAS. But if not UASAN then who? The possibilities include a committee or work group under WLIA (the Wisconsin Land Information Association) or an ad hoc group created by interested individuals. There is also likely to be interest from the professional surveying and civil engineering communities given the evolving capabilities of UAS for precise mapping.
However it happens, it's important that our voices are heard and that the UAS industry in Wisconsin evolves in a way that makes use of our special knowledge in mapping, remote sensing, and GIS.
Please feel free to contact me if you have any comments or thoughts (Howard Veregin, 608-262-6852).