Like last year, the UW-Madison Geospatial Summit was held in the fall at the Gordon Commons Event Center on Monday, November 4, 2019 with over 140 registrations!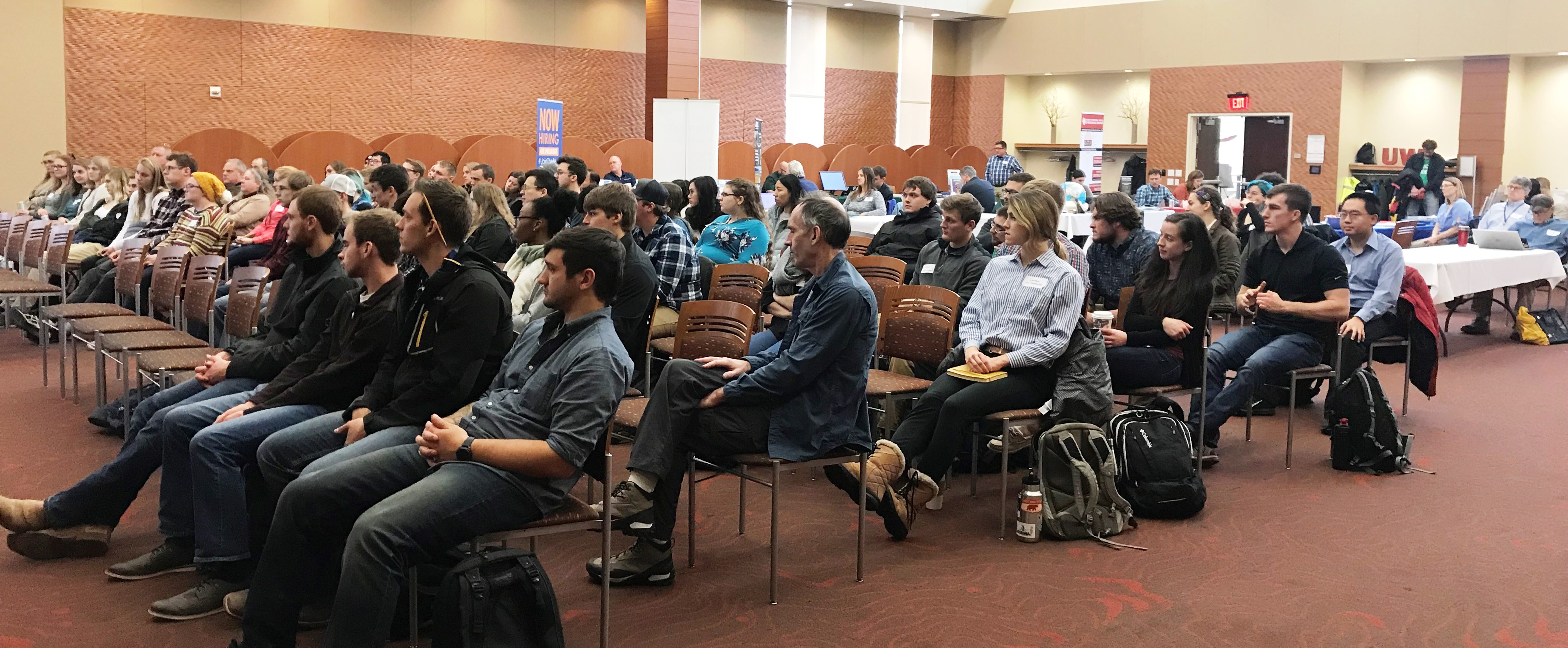 Attendees from various UW System campuses were present and other sectors included various government agencies, private companies, non-profits, the general public, as well as students, faculty, and staff.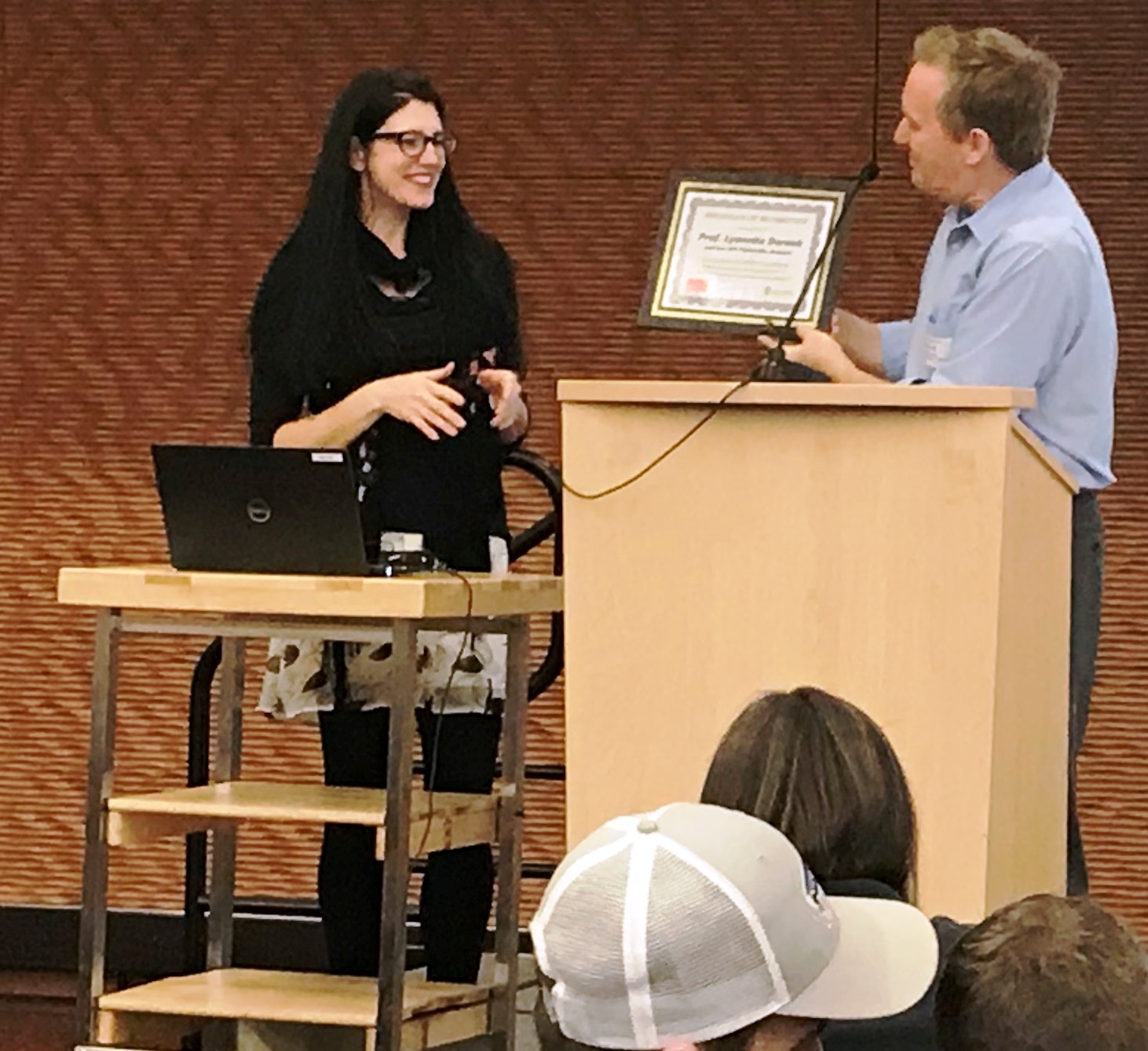 Howard Veregin, State Cartographer, emceed the event by presenting Professor Lynnette Dornak and her UW-Platteville students with an award certificate recognizing their ongoing support and participation in the UW-Madison Geospatial Summit.
Highlights of the 2019 Summit included:
The mo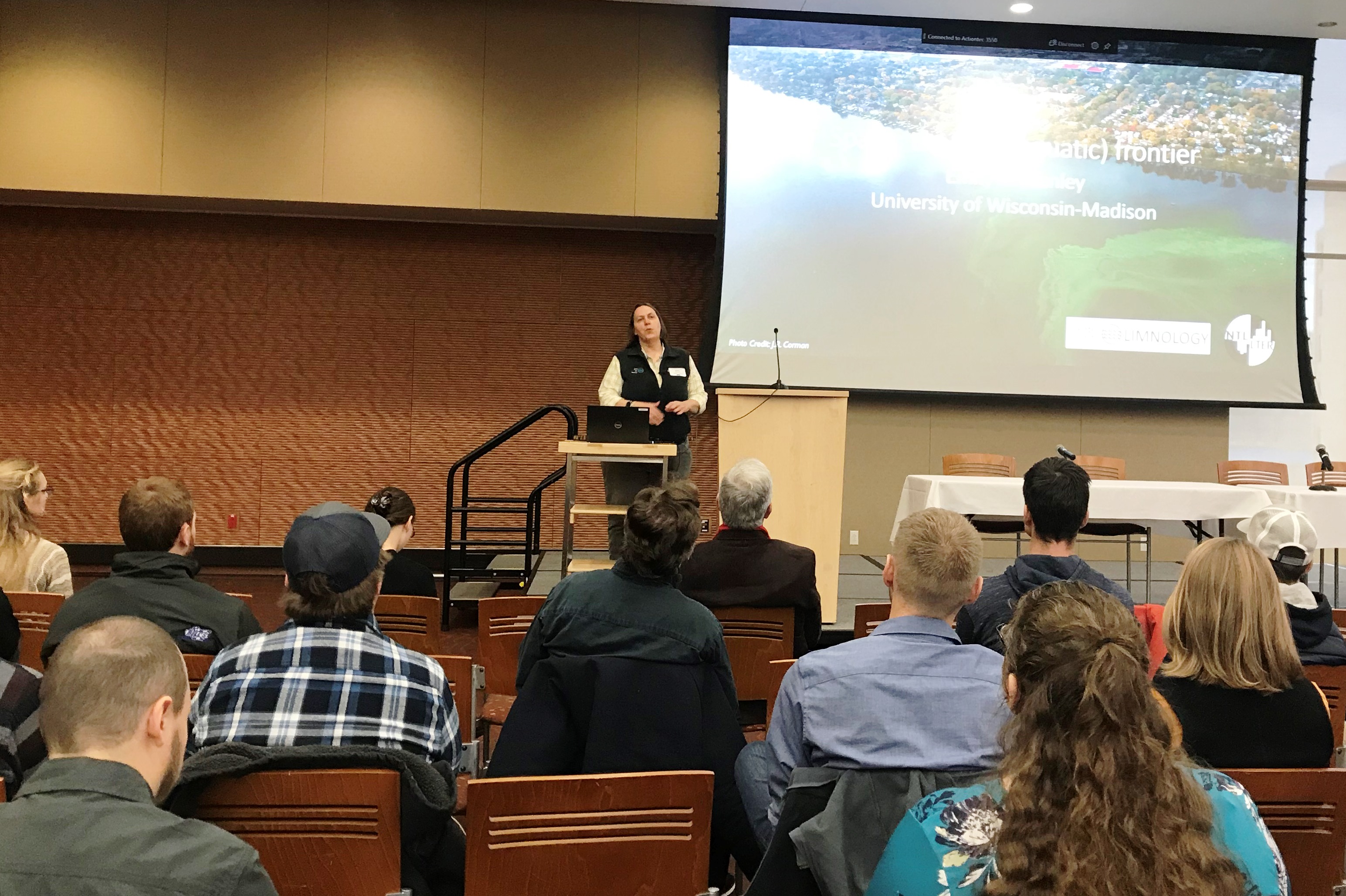 rning featured two keynotes speakers. The first keynote address was by Prof. Emily Stanley from the UW-Madison Center for Limnology and Department of Integrative Biology Geography Department who spoke on how their research group investigates ecosystem processes in rivers and lakes, and how they are affected by human and physical drivers.
The second keynote address was by Ken Bradbury, State Geologist and Director of the Wisconsin Geological & Natural History Survey who spoke on Maps and Geospatial Data in the Geosciences.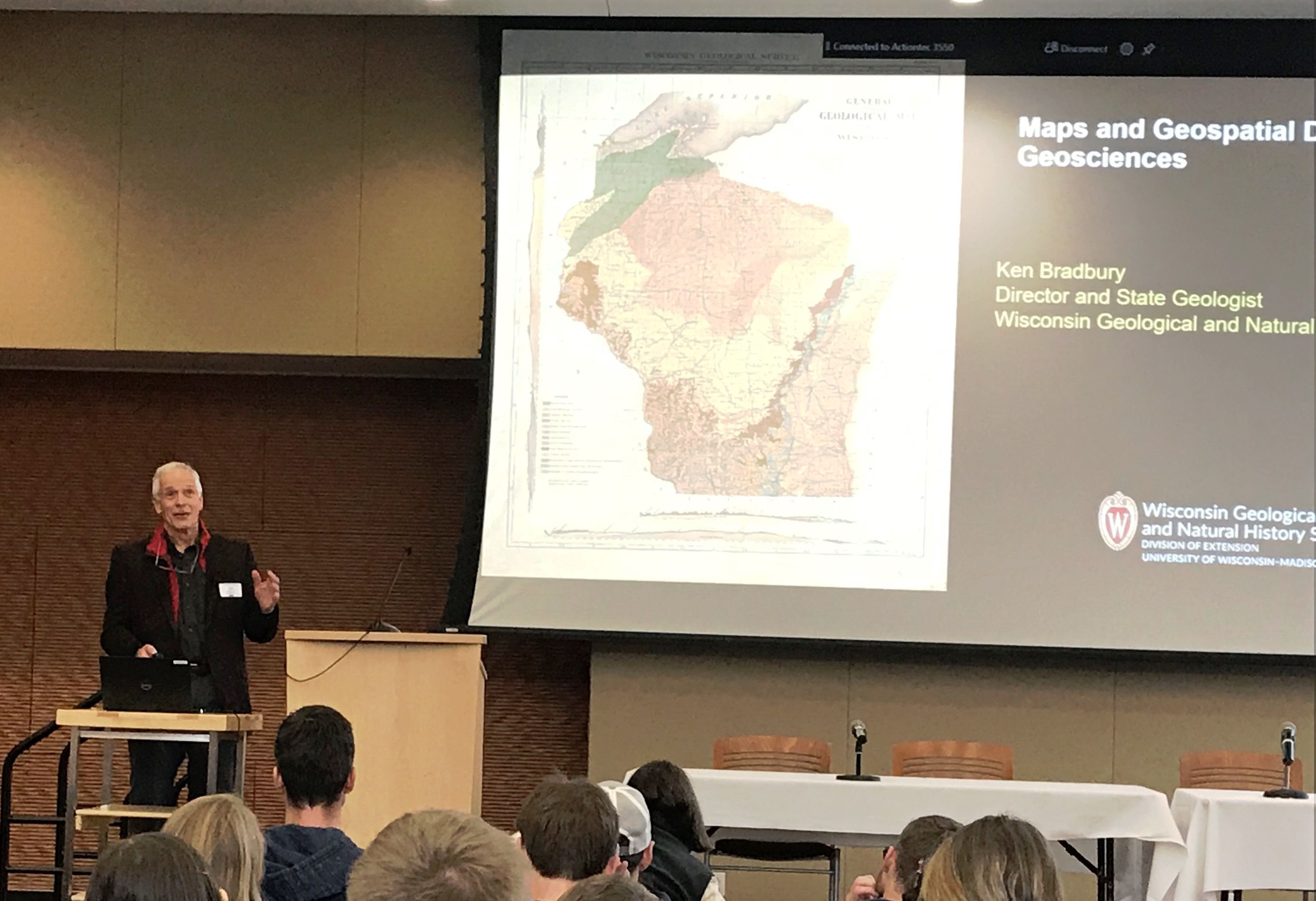 After the lunch break, the afternoon featured a panel session discussing "GIS Careers, Perspectives from Recent Graduates". The panelists (Josh Daniels, EOI Program; Melanie Kohls and Joe Marks, (GISPP); Caroline Rose and Colter Silora (Geography)) and moderated by Jim Lacy from the State Cartographer's Office, fielded a variety of questions and reflections on what they know now but wished they had known back when.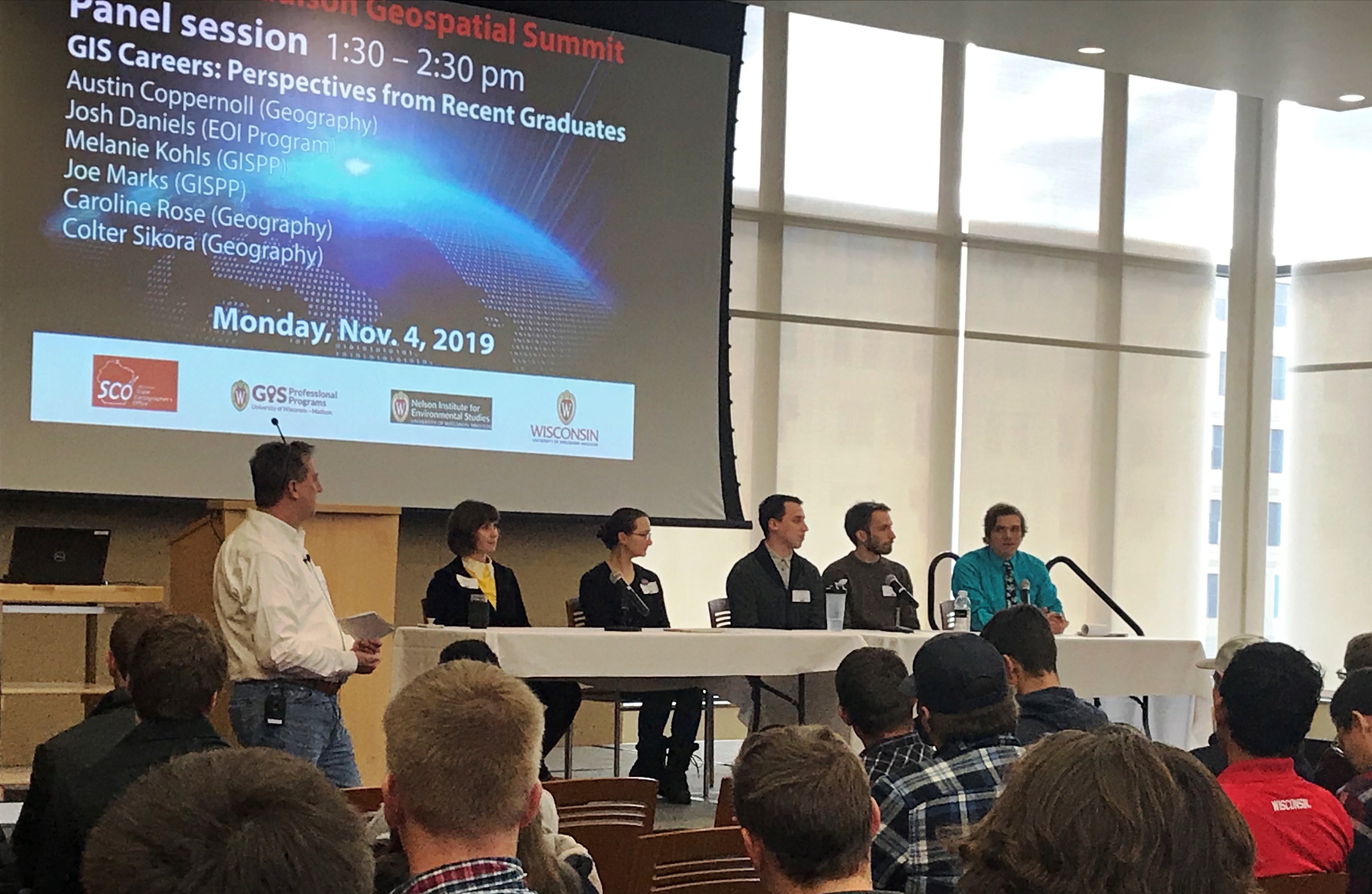 Career Fair
The Career Fair was held from 2:30 to 4:00pm that had 15 representatives from geospatial agencies and companies who talked about what they do and potential opportunities they have to offer to prospective students. This was well attended and included refreshments sponsored by the Geography GISP Program and the Nelson Institute's EOI Program at UW-Madison. Feedback from the students and the vendors was extremely positive!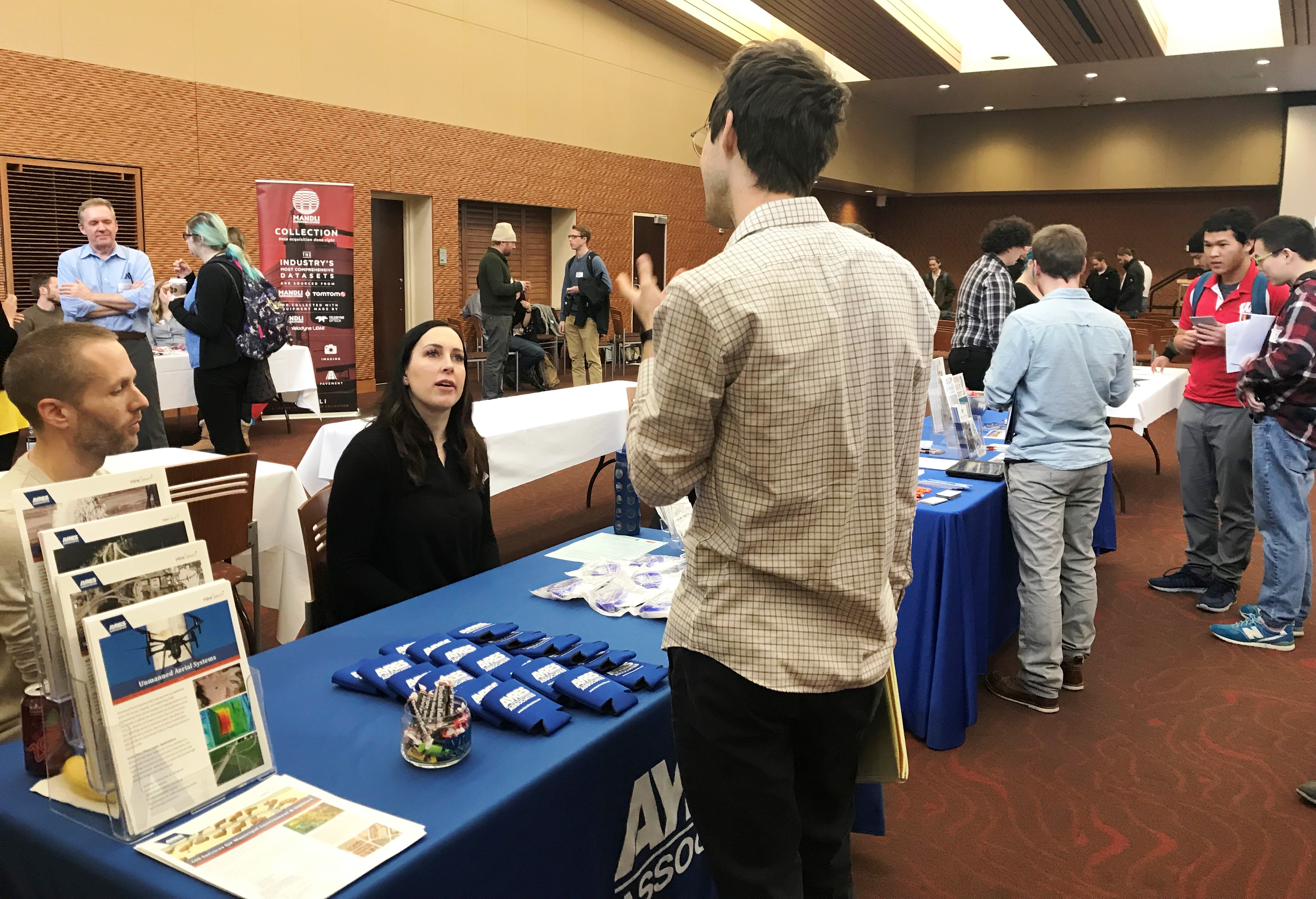 We want to take this opportunity to thank Emily and Ken for being the Keynote Speakers. We also want to thank the Panel Session speakers along with Jim for moderating, whose time and efforts helped make the event a success. Likewise, we would like to thank the GISPP and EOI Programs for sponsoring the refreshments!
For those of you unable to attend this year, we hope to see you at the 2020 Summit!