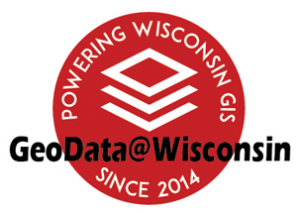 The State Agency Geospatial Information Committee (SAGIC) is now partnering with the University of Wisconsin-Madison to provide enhanced access to geospatial data produced by Wisconsin state agencies.  Using GeoData@Wisconsin, data consumers may now search state for agency data alongside more than 20,000 other geospatial datasets produced by state, federal, local, and regional government organizations.  Previously, SAGIC maintained a geoportal that only searched state agency data.
Currently, five state agencies maintain independent geoportals:  Health Services, Natural Resources, Public Instruction, Wisconsin Emergency Management, and the Wisconsin Legislature.  GeoData@Wisconsin is routinely "synced" with these agency sites to ensure users are finding the most current authoritative data.  In addition, GeoData@Wisconsin provides access to historical geospatial data archived at the Robinson Map Library.
Similarly, we have procedures in place to automatically sync with 20 additional Wisconsin city, county, and RPC geoportals.  If you don't see your own portal in our collection of "Wisconsin Open Data Sites," please get in touch so we can add you!
GeoData@Wisconsin, an online geoportal that provides discovery and access to Wisconsin geospatial data, imagery, and scanned maps, is developed and maintained by the UW-Madison Geography Department's Robinson Map Library and State Cartographer's Office.
SAGIC is a business-driven group that works for the standardization, development, documentation, accessibility, and governance of state agency spatial data. SAGIC consists of high-level geospatial staff from Wisconsin state agencies. The committee fosters collabora​tion between state agencies and other organizations to recognize the value of geospatial data and tools and broaden their use.