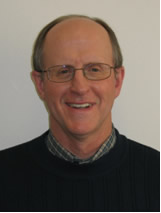 At a meeting this week of the Committee on State Cartography (CSC), the advisory body to the State Cartographer's Office (SCO), State Cartographer Ted Koch announced his intention to retire in early July 2009. The UW-Madison Department of Geography, home of the SCO, along with the CSC, will immediately begin the search and screen process to recruit and select a replacement before July 1.
Koch has been in the State Cartographer position since 1991, at that time returning to his native state following many years with the New York State Department of Transportation in Albany, NY. When he retires this coming summer, he will have completed a career spanning nearly 35 years in the mapping profession.
In future articles we will announce the procedure and schedule for identifying the next State Cartographer, along with some of Ted's reflections back on his time here in Wisconsin.