Dr. Nick Chrisman will address the history and lessons of land records modernization in Wisconsin during his keynote address at the 2015 UW-Madison Geospatial Summit. The title and abstract of his presentation are as follows: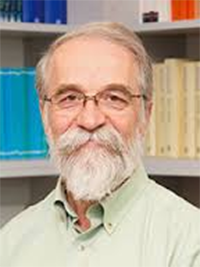 Dr. Chrisman
"Carrying through on the promise: Lessons from protoype efforts in Wisconsin thirty years ago"
In the 1980s, Wisconsin served as a testbed for certain concepts in the modernization of land records. One key project was the Dane County Land Records Project that assembled partners at county, state and federal government to collaborate with University and industry to try out a bunch of untested technologies. This project established some alternative pathways to the multipurpose cadastre, some concepts that contributed to the rethinking of spatial data infrastructures, and of course delivered a working solution for a statewide soil erosion planning problem. This presentation will return to some of the key issues of thirty years ago that remain crucial in the current era. Incrementalism: there are current sources in use that need to be upgraded to remain useful. Multilateral collaboration: Any solution must mobilize many actors, and provide appropriate roles for each. Technological trials: without full-scale realistic applications the promise of technology remains just a promise. The presentation will link the issues of 1985 (moment at which the Wisconsin Land Information Program was launched) to those of 2015. Important elements remain central.
Chrisman's address will occur from 11 am – 12 pm on Monday, April 20, 2015, at Union South in Madison.
Chrisman is currently editor of Cartography and Geographic Information Science, the journal of the Cartography and Geographic Information Society. From 1972 to 1982, Chrisman was affiliated with the Harvard Lab for Computer Graphics and Spatial Analysis, which pioneered early efforts with GIS and computer mapping software and applications. From 1982 to 1987 he was a professor in Landscape Architecture at UW-Madison where he worked with a multidisciplinary team on the Dane County Land Records Project. Chrisman has taught at the University of Washington, Université Laval, and RMIT University, and is the former Scientific Director of the GEOIDE Network in Canada.
More information on the Summit can be found here.
The Geospatial Summit is an annual gathering of faculty, staff, students, and geospatial community members. The event is open to the public and free for all participants.
If you plan to attend the Summit please register so that we can keep you informed of activities. We are also still accepting abstracts from those who would like to do a 20-minute presentation on a geospatial project. Consider presenting even if you are not affiliated with UW-Madison. Abstract submissions can be made here.
The Summit is organized by the UW-Madison Geospatial Alliance, a group of faculty, staff, and students involved in GIS. The Alliance is a network for sharing information and resources, and helping support student needs through a help desk, online course schedules, and information about service-learning and career opportunities.