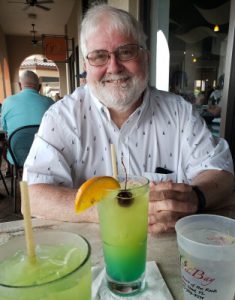 We are deeply saddened to learn of the November 3rd, 2022 death of Francis "Frank" Thousand.
Frank served as Executive Director of the Wisconsin Society of Land Surveyors (WSLS) from 2007 until June of 2022 and was working to transition his duties to new Executive Director Bob Welch of the Welch Group in recent months.  "Frank and his wife Millie made a dynamic team in serving WSLS as Executive Director for the past 16 years. Our profession was blessed to have a passionate force like Frank guiding the way." said Bryan Meyer, current President of WSLS. "We will most certainly miss Frank's knowledge, wisdom, and humor. Our profession has lost a true friend."
I personally had the opportunity to work with Frank in a variety of capacities over the last 15+ years.  I will remember him as a kind, jovial, and dedicated man.  He was always one of my "go to" people when I had a question related to land surveying.
Our condolences go out to Frank's family, including his wife Millie, sons Peter and Charlie and their spouses, and grandchildren Adrianna and Evan.  According to the obituary, there will be no memorial services held. Online condolences may be made at www.gundersonfh.com.
Thanks to Brian Meyer for contributing to this announcement.