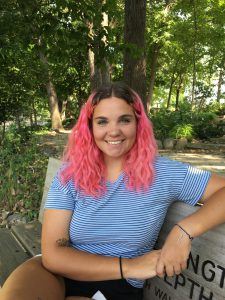 I'm thrilled to share that Abbie Bruederle, one of our student interns, is a recipient of the 2021 Damon Anderson Memorial Scholarship offered by the Wisconsin Land Information Association.  Abbie is a UW-Whitewater student studying Environmental Science and GIS, and works for us in a fully-remote position.
In the WLIA Blog Post announcing her award, Past-President Jeremiah Erickson notes, "Beyond her extremely strong grades, she was lauded by faculty for work in Whitewater's Research Apprenticeship Program where she displayed the ability to work independently on research tasks that took a high level of critical thinking. It was also noted that her greatest skill of all is perhaps her excellent ability as a writer of research papers, field and lab reports."
Abbie has been a key contributor on our Wisconsin Coastal-Management Data Infrastructure ("WICDI") project during her time at SCO.
Congrats Abbie, we're proud of you!