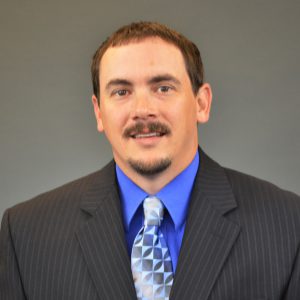 Engineering and architecture consulting firm Ayres Associates has named Jason Ingram, PLS, vice president of its geospatial division, which provides land survey and aerial mapping services.
Ingram, who has been with Ayres since 1999, works in the firm's Green Bay area office, from which he previously managed land survey, the firm's largest group. In his new position Ingram will also oversee the Madison-based aerial mapping group – which provides orthoimagery, lidar (light detecting and ranging), and GIS services – in addition to land surveyors based in all four quadrants of Wisconsin.
Ingram has more than 19 years of experience in designing and managing mapping and survey applications for utility and transmission lines, transportation design, municipal engineering, and floodplain and stormwater management. He has provided leadership to staff across all of Ayres' Midwestern offices, has grown the land survey operations during his several years of managing the group, and has played a key role in Ayres' surveying and mapping technology development.
"Jason is known for his understated demeanor," says Bruce Ommen, executive vice president. "But beneath that calm exterior is a passion for success – not only his success but the success of the individuals around him and that of the entire company. Ingram recognizes the strengths of his staff and provides career opportunities that help individuals take advantage of those strengths."
Ingram has impressive visions for growth in his division. Continuing to diversify the markets the geospatial division serves, staying on top of technological advancements, and an emphasis on highly technical projects will serve the division well, as will Ayres' traditions of excellence, commitment to quality, and a laser focus on our clients and our communications with them, Ommen says.
Ingram holds a bachelor of science in land surveying from Michigan Technological University. He is a licensed professional land surveyor in Wisconsin, Michigan, Minnesota, Iowa, and Utah and a licensed professional surveyor and mapper in Florida. Ingram is a member of the National Society of Professional Engineers and the Wisconsin Society of Land Surveyors.
Source: Ayres Associates