With Brenda Hemstead's retirement last week, David Vogel will be stepping in to fill Brenda's long-time role as the SCO's liaison to Wisconsin's surveying and geodetic communities. David has been with the SCO since 2012, first as a student assistant while completing his UW-Madison GIS Certificate, and then as a staff member. David has worked on the statewide address point layer project funded by the Public Service Commission, and on all versions of the Statewide Parcel Database Initiative, now in its sixth year. Over time, he has assumed increasing levels of responsibility and autonomy in his role.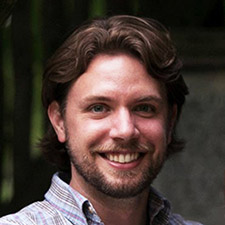 Many of you already know David, having interacted with him on the Parcel Database Initiative. David has worked with most county Land Information Officers over the years and has extensive knowledge of county parcel data characteristics. Since 2019 David has also been a lead member of the statewide Public Land Survey System (PLSS) project, which is developing a PLSS database for the state using county-contributed corner data.
David will also be managing the SCO's Survey Control Finder, our public access point for geodetic control and PLSS data for the state.
Personnel transitions are always arduous, but this one has been especially challenging due to the COVID crisis, which has hindered our ability to have face-to-face discussions about handing off Brenda's responsibilities. Please bear with us as we work through this transition period. In the meantime, please reach out to David for questions related to surveying and geodesy, by phone (608-890-3793) or email. And please also feel free to reach out to me with questions, by phone (608-262-6852) or email.