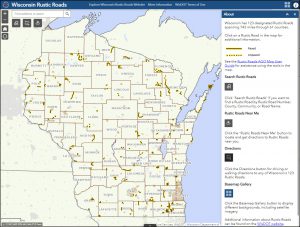 Do you love driving or cycling Wisconsin's rural roads? If so, the Wisconsin Department of Transportation (WisDOT) has a new Rustic Roads interactive map you are sure to enjoy.
According to the 2021 Edition of the Rustic Roads Guide, the Rustic Roads program was created by the 1973 State Legislature to help preserve Wisconsin's scenic country roads for the leisurely enjoyment of bikers, hikers and motorists. To qualify as a Rustic Road, a roadway must have outstanding natural features, be a lightly traveled, public access road, and should be at least two miles long with a maximum speed limit of 45 mph.
Today there are over 120 Rustic Roads in 61 counties. All of these features are marked with a unique brown and yellow sign. (See image below.)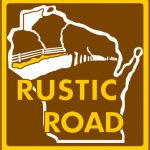 In addition to the interactive map, WisDOT has Rustic Road maps and descriptions on its website. Each Rustic Road has its own webpage with a detailed map, description and photo. GIS users can also download the Rustic Roads layer from the WisDOT Open Data webpage to include in GIS maps and applications.
There's still time to plan a road trip on the Rustic Roads in your area to view Wisconsin's beautiful fall foliage!