And just where is 37.415725 North Latitude, 92.346525 West Longitude? It's in central southern Missouri, in Wright County, about 14.6 miles from the town of Hartville. The US mean center of population has been located in Missouri since 1980. As shown in the map accompanying this post, the center of population has been moving to the west and slightly to the south since the first US Census was recorded in 1790. The track started in Maryland, moved through northern Virginia (and what is now West Virginia), southern Ohio, northern Kentucky, southern Indiana and southern Illinois. The track reflects population growth in the west and south over the years.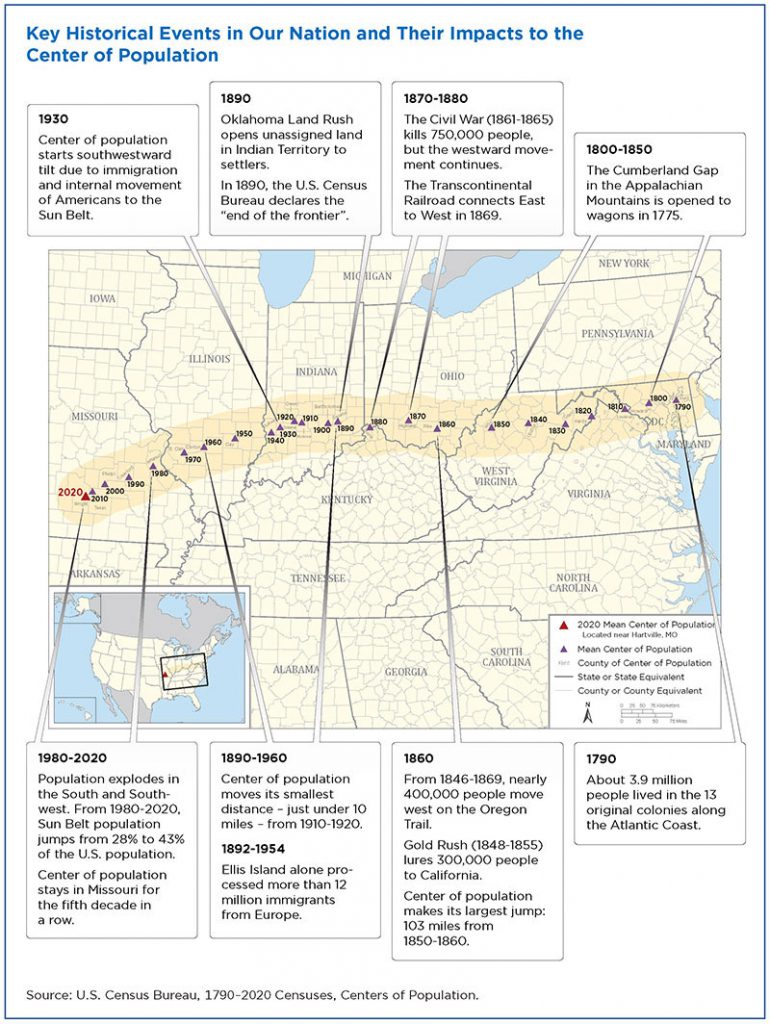 Identification of the mean center of population is a joint project of the US Census Bureau and the National Geodetic Survey (NGS). The Census Bureau defines the point as, "the place where an imaginary, flat, weightless, and rigid map of the United States would balance perfectly if all residents were of equal weight." Since 1960, the Census Bureau and NGS have worked together to establish a geodetic control mark near the center of population. For the 2020 location, a commemorative ceremony was held on September 21, 2022, to unveil the survey mark in Missouri. The mark then becomes part of the National Spatial Reference System, the nation's geodetic infrastructure that serves as the foundation for accurate mapping.
More information on the 2020 population center and the NGS's role in the National Spatial Reference System, check out this NGS webpage or this podcast.
If current trends continue, the population center seems slated to enter Arkansas or Oklahoma by mid-century.