Do you love maps? Have an interest in cartography? Are you a user of the Wisconsin State Highway Map?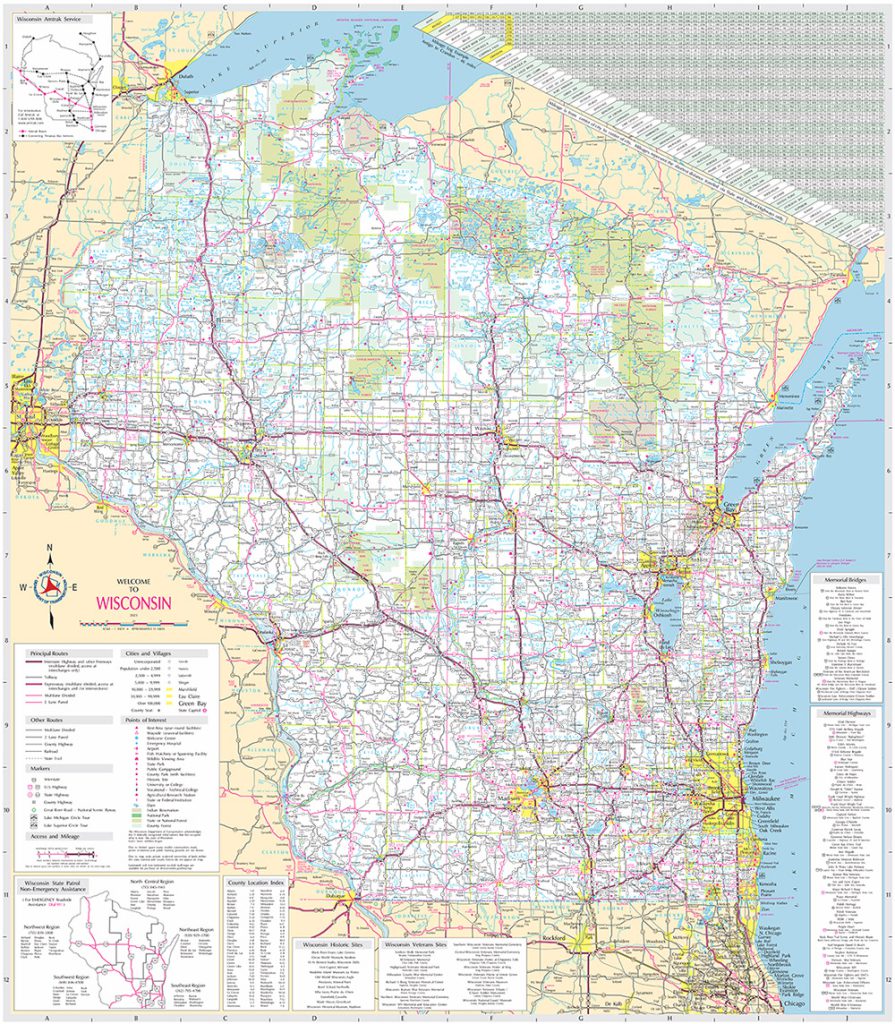 If so, make your voice heard by taking the State Highway Map survey.
This short 5-minute survey will tell the Wisconsin Department of Transportation (WisDOT) what you think about the State Highway Map. After a century of production, WisDOT is looking closely at how new technology and processes can build on the tradition to navigate the years ahead. Your comments will be used to help with 2025 planning – and beyond!
The survey can be found here on the WisDOT State Highway Map webpage.
(While you are there, check out the amazing scanned images of dozens of earlier editions of the Highway Map going back to 1916!)